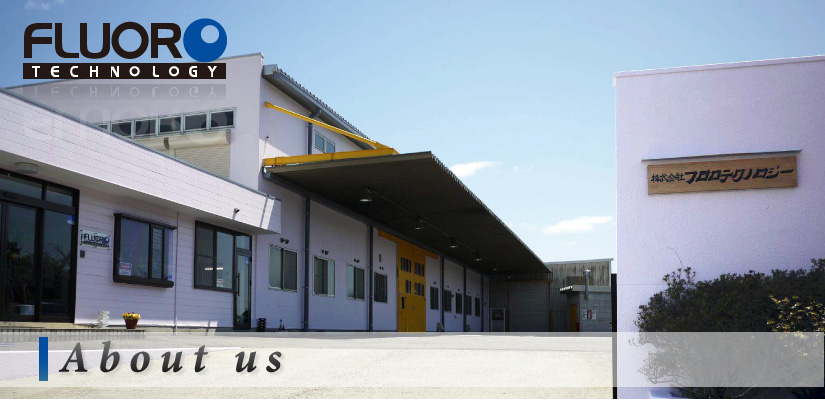 About Us
We are specialists in Fluoride Chemicals .
Fluoride resin provides peculiar performance such as low surface tension or acid resistance different from other chemical compounds.
We are manufacturing products in the company specializing in high spec functional coating agents for water and oil repellent treatment , fingerprint attachment prevention coating agents or water proof coating agents among fluoride compounds, taking advantage of our original synthesis and polymerization techniques.
Generally in the fluorine science industry, global great companies manufacture products in large volume using large-scale machines. On the other hand, many customers require pinpoint performance (so-called niche needs) . Each hurdle of required performance cannot be overcome with products of large companies in many cases.
Our concept of development is a commodity composition for detailed response to limited applications by high-mix, low-volume manufacturing which is impossible by large companies. Our specifications are determined, modified, or customized flexibly and quickly to answer any demand of individual customers.
Please feel free to contact Fluoro Technology for any questions about water repellent, oil repellent, fingerprint prevention, antifouling, acid resistant, oxidation prevention, moisture-proof, water-proof, lithium battery ignition prevention, low friction or LED sulfuration prevention requirements.
E-mail:info@fluorotech.co.jp
Company Information

Company Name

FluoroTechnology Co.,LTD.

Address

1139-29, Kagiya, Kasugai, Aichi, Japan

Date of establishment

26th.March.2003

Representative

Takahiko Ito

Capital

JPY 10,000,000-